A Leading Pumpkin Supplier in Missouri: Bankhead Vegetables
Bankhead Vegetables is a family-owned and locally grown pumpkin farm and supplier located in Pike County, Missouri. We are one of the leading retail and wholesale suppliers of high quality pumpkins, ornamental gourds, vegetables, and other farm fresh produce in north-east Missouri. We have a commitment to providing customers with pumpkins and other freshly handpicked vegetables, so that customers across the Midwest can receive fresh food direct from our 100+ acre farm.
As a leading source of sustainable agricultural produce in Missouri, our goal as a local farm and pumpkin supplier is to provide individuals and retail stores with wholesome vegetables and produce. For inquiries on our retail sales and wholesale pumpkins, please contact Reid Bankhead at 573-754-0004 or contact us online.
A Trusted Midwest Pumpkin Supplier & Family Farm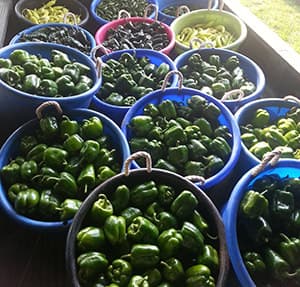 For more than 25 years, Bankhead Vegetables has been a leading supplier of fresh pumpkins and ornamental gourds across the Midwest. To ensure a superior product, we only plant varieties of pumpkins that are of the highest quality. We sell pumpkins both by the bin and by loose bulk quantities. We deliver our products up to 250 miles from our location in Pike County, Missouri and can ship anywhere in the United States.
Aside from being a leading wholesale pumpkin supplier for the Midwest and St. Louis area, we also have retail locations to serve our customers directly with fresh produce throughout the season. We have two convenient farmers market stands in Missouri to serve you located in Clarksville and Bowling Green, Missouri.
All of our pumpkins and homegrown vegetables are handpicked daily to guarantee their freshness. We strive to produce the highest quality of homegrown produce, just like the kind that you would grow right in your own backyard.
What Makes Us a Leading Pumpkin & Vegetable Supplier
As a leading pumpkin supplier, Bankhead Vegetables has been serving Missouri and the rest of the Midwest with hand-harvested and locally grown produce for more than 25 years using sustainable and ecologically sound farming practices. Our farm produces pumpkins, ornamental gourds, and a myriad of freshly grown vegetable crops that are homegrown, handpicked, and delivered directly to our retailers, distributors, stores, roadside produce stands, and farmers' markets.
In our quest to meet our customers' demand for fresh agricultural produce, we make sure to use the newest farming technology, while at the same time respecting the land. We are a pumpkin supplier that only employs responsible and sustainable farming practices that promote ecological balance and land stewardship, while minimizing the use of nonrenewable resources.
Visit our vegetable stand today or for more information on how to order bulk pumpkins and vegetables from us, call Reid Bankhead at 573-754-0004.
Pumpkin Report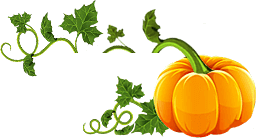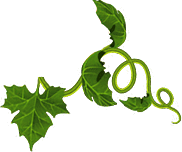 We start delivering pumpkins on September 1st.